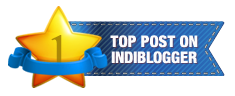 After I had announced about the
Tuesday Prompts
yesterday on my blog, I went on to think what my first prompt would be. I thought of starting it off in a simple way. The first prompt for 10/10 Tuesdays is,
There may be a million things that may be close to your heart. From the pillow in your home to the coffee mug at your office desk. What more? Open your blogs and begin to pen down just 10 sentences with 10 words each.
Do not forget to add a link to this prompt in your blog.
Put on your thinking hats and write from your heart. Add your posts in the linky below this post.
Happy Writing!!
This prompt will be co-hosted by me and Deepika Muralidharan, my friend from College who happens to be an avid blogger too. Check out her blog
here
.